Hi and welcome to my site, my name is O'Della and I look forward to creating inspiration in your life through the gift of words. I would like to tell you a little about who I am and some pivotal points in my life.
Basically, life dictated that I learn to be a 'Jane of all trades' early on. From learning how to:
defend myself

representing myself in court

remodeling my home

fixing my car

drafting contracts

starting my own business

and a myriad of other things.
Currently, I am focusing my free time on my writings. Dividing that time among a trilogy series, two other books, and my poetry; as well as freelance writing and submitting those articles for publications. Did I mention – I stay very busy?
From as far back as I can remember, I have always been strong willed and possessed a sense of "I can do anything, anyone else can do, and maybe even do it better." The words, 'I can't' just weren't an acceptable part of my vocabulary. From being the first female to don pants (trousers) in public school, and being the only Junior on the High School swim team, to challenging/winning my first billiards tournament in an all adult male (prior to my entry) pool league, at the tender age of eleven years. I struck out on my own at thirteen, home schooled myself to to attain my GED, took legal guardianship for my nephew (whom I call my son) just prior to my eighteenth birthday, to graduating Business College (GPA 4.0/4.0) in the all time Top Ten. I have never accepted the boundries of society that didn't make good sense.
My Outlook
Life is a learning experience, full of hard lessons, sad lessons, happy lessons, etc. What it all boils down to – attitude! Our attitude towards life in general is what we "choose" it to be. We take with us from that, and thus, pass along those attitudes to every other person we encounter in life. I choose to look at life with optimism, taking the good/positive with me and sharing them, learning from the bad/negative so as not to repeat and pass those on to others. There is something good in everything, no matter how bad the situation. We have to choose to find it first, before we can learn from it. [More to come soon]
Have A Question That Needs An Answer?
Please mosey on over to my answers and information blog TheGoSeeGirl, let me know what you think.
Below are some pictures of my favorite furry friends: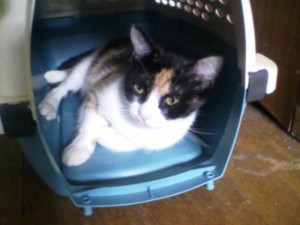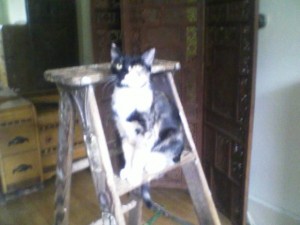 Aren't they the cutest little kitties?
Funny Face, on left and Butterball, on the right joined my family when they were only 3 weeks old. It was a freezing rain and I couldn't leave them to die. I believe they are half sisters to another rescue cat I took in.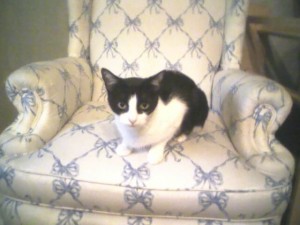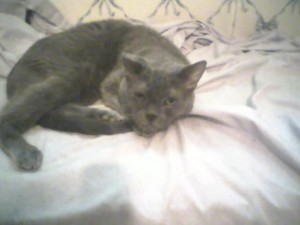 Meet Oreo, on the left, I think she is half sister to Funny Face and Butterball. And on the right is my Fattie Boy aka CutiePie, he is my eldest rescue. I found him during a rainy day within minutes of his birth. That was September 01, 1990. He has captured my heart and is a real mommy's baby. He has some truly amazing talents also. I know one day soon I will have to face the fact that his days here will end, but that's not something I want to think about.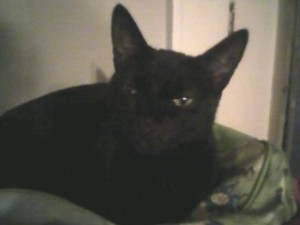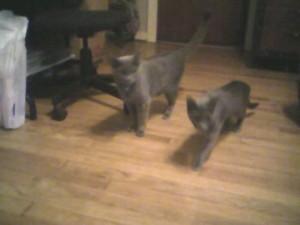 On the left, PsychoBoy, now belongs to my daughter, he seems to know when her seizures are going to get really bad and runs to get me – Amazing! On the right are his brother, Tiddy Baby and Lil'Girl, his sister. They are joined by another sister, Shadow. These siblings are a product of Oreo and Fattie, who managed one [and that's all it took] opportunity before getting fixed.
Watch for my doggie pictures coming soon.